hello all,
I have always wanted to experiment with animal print lids. I came across a photo, and thought to myself, "yup, that's
thee
one." I thought the look was beautiful, but while drawing in those tedious cheetah prints on my right lid, I decided on making the left eye zebra print. I got the idea from a picture I seen on youtube. I didn't try to recreate the look, I just went with whatever I felt. I wish the zebra lid was a bit cleaner, but all in all I am pleased with the outcome
It took about 2 hours to complete. This is my hair all
naturale
. I was going for sort of a "jungle queen" theme-my hubbs said I look like a super hero
lol. Either or...I hope you all enjoy, CC is always welcomed.
my inspiration:
my creation: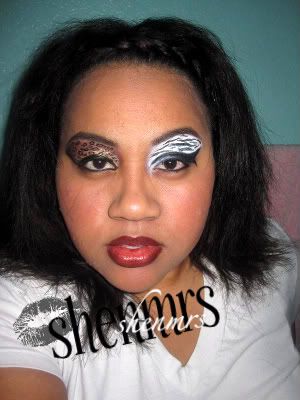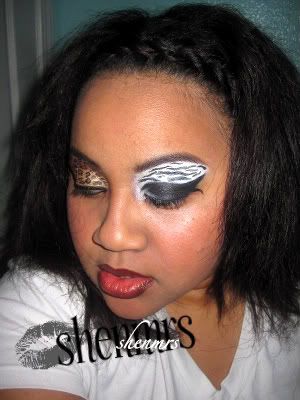 *excuse my breakouts..yeah i had about 3 more after I was finished applying my face
Curious as to what products I used? Don't hesitate to ask